Last week during President Obama's address on health care reform, he stated that one of the major problems with the current system is that health insurance in the private market costs three times as much as insurance in the group market. This is one of the biggest misconceptions in health care. Health insurance in the private market is typically 1/2 to 1/3 the price of comparable coverage on the group market.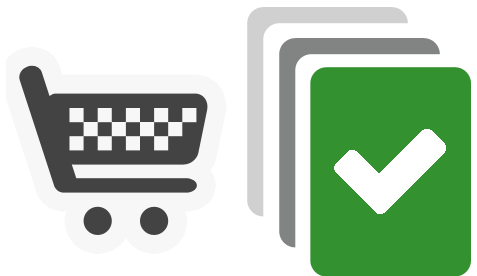 What drives this misconception about individual health insurance?
There are two good reasons for this well know misconception. The first reason is that individual health insurance plans in the past were more expensive than group plans. Over time, group plans increased faster than general medical inflation, while individual insurance typically had limits on their annual increases. The second reason for the misconception is that most consumers never pay the full amount of their coverage in the group market. Companies split the cost of insurance between the employee and the company.
According to the Kaisser Family Foundation's 2009 Survey of Health Benefits, the average monthly workers contributions to group health insurance are $65 for a single and $293 for a family. What the employee doesn't normally see is that the employer is paying a substantially higher portion of the cost. The 2009 average monthly premiums for group health insurance are $402 for a single and $1,114 for a family.
How much does an individual health insurance policy cost?

There are a number of variables that play into the cost of individual/family health insurance, but most people can find health insurance for far less than $402 for a single and $1,114 for a family in the private market. The following chart gives some examples of personal policies prices.
Available Rates for Individual Health Insurance Polices
| | | | |
| --- | --- | --- | --- |
| Age | Carrier | Deductible | Monthly Premium |
| 25 | Blue Cross Blue Shied | $2,500 | $45.00 |
| 35 | United Health Care Golden Rule | $2,500 | $73.00 |
| 45 | Blue Cross Blue Shield | $2,500 | $90.00 |
| 55 | Blue Cross Blue Shield | $2,500 | $141.00 |
What is the solution?
Employers can now contribute to the cost of private insurance plans on a tax free basis just like they have been doing with group health insurance. Instead of splitting the cost of expensive group health insurance, employers can set a defined contribution through an HRA and allow their employees to purchase more affordable private insurance. Employees get better coverage because the insurance costs less, is based on their individual or family needs, and is independent of employment. Because the insurance is less expensive, employers save from smaller contributions.
Personal health policies are the best and fastest growing form of U.S. health insurance. The number of personal health policies grew from 12 million members in 2002, to 24 million members in 2008, and is expected to reach 30 million members by 2010. In contrast, the number of people covered by employer group policies has substantially declined—about 43% of U.S. small employers now offer group policies.
To learn more about what an individual policy is visit Zane Benefits. To see what a policy costs for you or your family visit ehealthinsurance.com for example quotes.